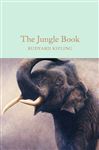 Read / Compare The Jungle Book
A human child raised by wolves must face off against a menacing tiger named Shere Khan, as well as his own origins.
Mowgli Latest Movie Ratings
Initial release: 19 October 2018
Director:
Andy Serkis
Cast:
Benedict Cumberbatch

,
Andy Serkis

,
Cate Blanchett, Christian Bale
Written By: Ijlal Chaudhry
Caution: This is not your Kipling's Jungle Book. This takes place in Andy's mind where he himself is trying to answer the question who is the true monster, man or the animal?
The story of little boy lost in the jungle has been told sparingly over the last couple of years , with Tazan and Disneys live adaptation of The Jungle Book at the forefront but it is going to be Andy Serkis' version which will have the last say.
Mowgli, so called after our titular protagonist, is not your child hood or your children's Jungle book, it paints a very serious and grim picture with what seems like animal poaching and human trafficking running wild in early 19th century India.
The clip opens with a very chilling voice-over by Bagheera, Voiced by Christian Bale probably helping Mowgli to escape his prison and mentoring him to be accepted by the jungle and its inhabitants.
We catch a glimpse of all the usual characters from the wolf clan, the
Bandar-log
monkeys who are not as cuddly as previously portrayed, the majestic Kaa, the director himself takes the role of Baloo and finally the menacing and radiating swagger of Sher Khan, our main antagonist, made all the more intimidating by the amazing Benedict Cumberbatch.
Andy Serkis, if you all remember, is the amazing actor behind Hollywood's famous motion capture characters like Gollum, King Kong and most recently Supreme Commander Snooke, this is his passion project delayed twice already and has motion capture captured from all the above mentioned actors including Kate Blanchett. This is the master of the craft finally making his magnum opus with visually striking cinematography and action sequences and masterful story telling.
One look from the initial seconds you are captivated in the world of lavish setting, interior motives, wise friends and murderous enemies.
Movie Review | Mowgli Latest Movie Ratings : 4/5